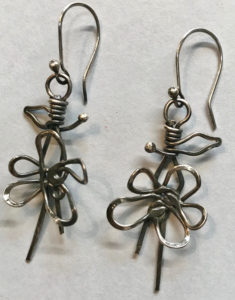 Creating is a passion Fast can not stop. Lynette's mind obsessively seeks ideas and problem solving. Color, texture, and heavy pattern inspires her. The tactile experience of creating is invigorating and produces a serenity deep in her soul. Taking ambiguity and making sense of it is a desire in each work she creates. Fast loves sharing her ideas with others and seeks to generate appreciation and understanding of the artist's mind. With an eye always seeking new learning, Fast explores and develops while involved in inspiration and collaboration.
An active artist and art educator, Fast earned her Bachelor of Fine Arts in Education degree from University of Nebraska, Lincoln and has continued many graduate hours of study in art and education at Doane College, University of Nebraska, and many workshops and seminars. She is an accomplished artist who has taught visual art for over 30 years, exhibited work in juried competitions and group shows, and has work in galleries and private collections across the world.
Click on images to view larger.