---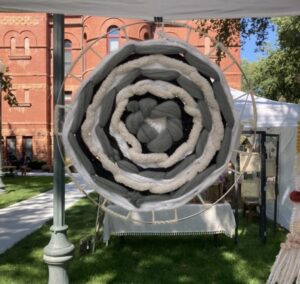 For the last few years, weaving has been a way of relaxation and expression for Annaston John. Annaston is a young artist from central Nebraska that has been inspired by her surroundings, including fields, sunsets, clouds, and nature in general. She finds the colors in nature to be very appealing to the eye.  Some of Annaston's family and teachers have also been an inspiration to her through their creativity and artistic abilities.
Annaston creates wall hangings, using various yarns and fibers, by weaving them into incredible patterns and designs.
Annaston has sold her artwork online, at art fairs, coffee shops, and other home decor stores in central Nebraska. She loves knowing that her art is in homes across Nebraska and looks forward to sharing her art for years to come.