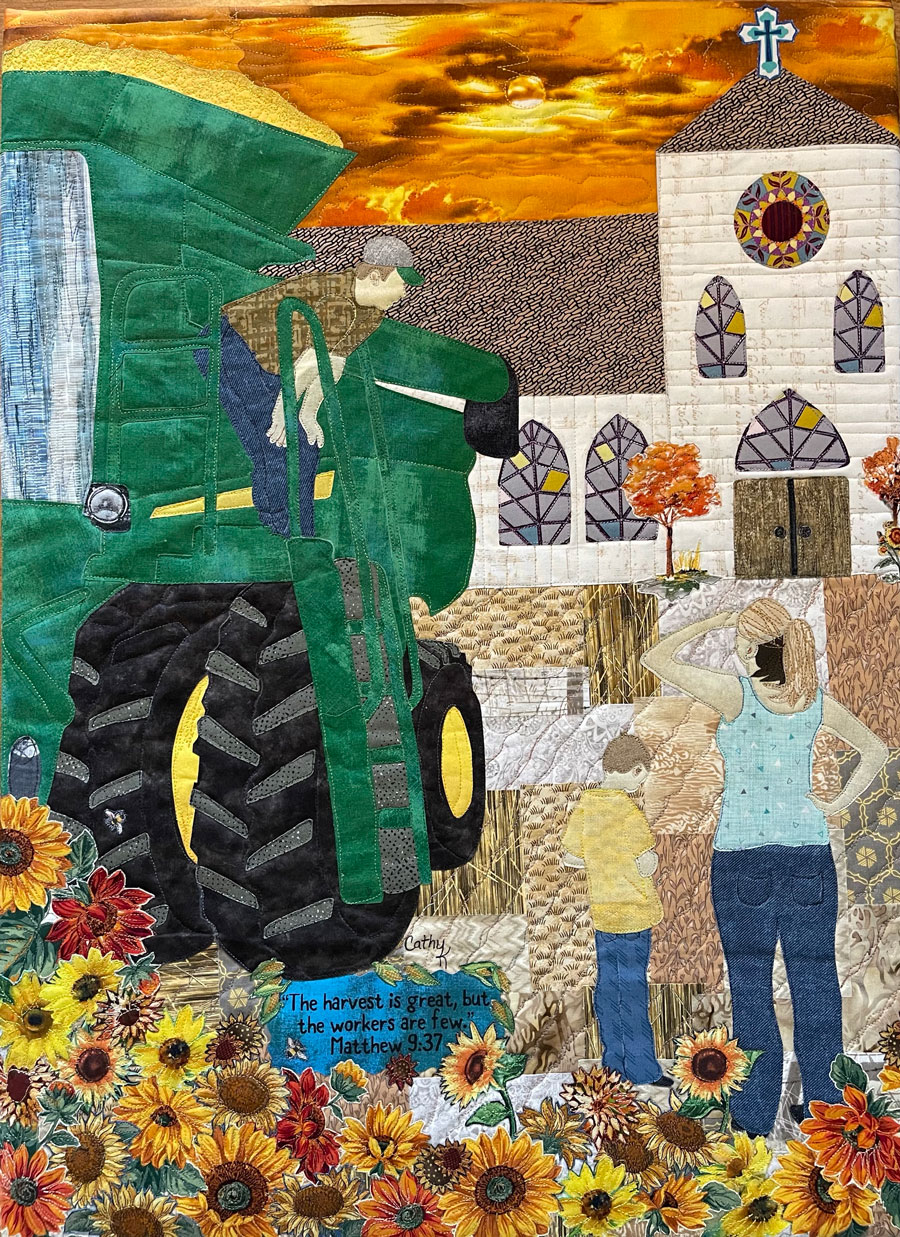 "Doing the things that really matter in every season of life – letting God show you what that is…"
This is something I strive to do. It all started with my mother teaching me how to sew at the age of 7 on a farm in Gering, NE. Working with fabric has always been a big part of my life and remains so even today in this season of my life. Some of the fabric tales I have woven are: sewing my clothes all through high school and college. Continuing that with my 3 daughters. I've sewn everything imaginable for them including, regular clothes, swimsuits, tutus, fancy dresses, and even a wedding dress. Also had the pleasure of being the costume director of 3 dance schools. In the '90's when the Quilt revolution hit, I dove in to create more quilts than I can remember!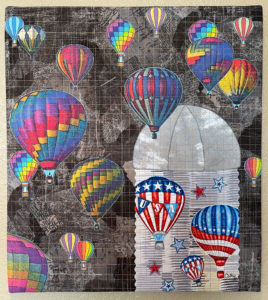 In the last 2 yrs, I've been called on a new journey with my "old love" but with a twist. I'm excited to be creating a fabric art collage. Out of my comfort zone in the Art world but very much at home with fabric collage. Doing that for over 20 years on quilts and clothes. Recently became a certified Laura Heine instructor in her fusible collage technique. I use this technique of building pictures by fusing fabrics on a fused background then finishing by free-motion thread painting. Many times I will use photo transfer to create on fabric the images I'm looking for.
Fabric Art is my passion but encouraging others to find Jesus and a love for something that they can do good with is my mission.
Esther 4:14-"Perhaps this is the moment for which you have been created."