---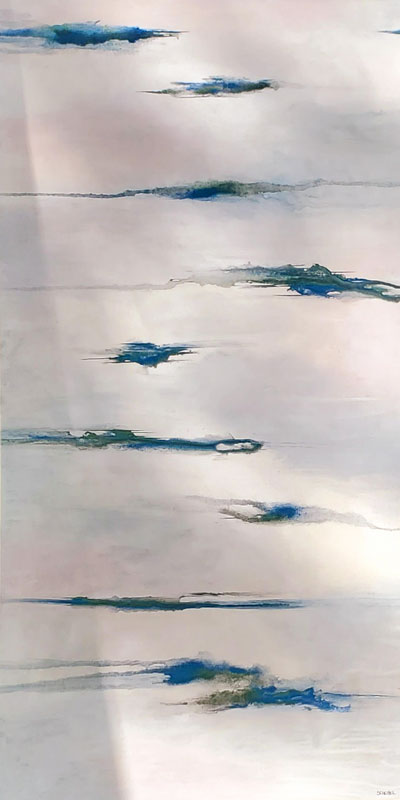 Artist Statement
I love movement! Movement, color, and fluidity are all important aspects of my art work. I create by manipulating the canvas causing unexpected happy accidents that pull you in deeper to take a closer look. As with all fluid painting techniques, there is a lack of control and a true sense of letting go.
Biography
Misty Scheibel is a self-taught artist. She creates using a fluid painting technique using acrylic and acrylic inks. Her abstract works feature accidental and unexpected connections. Misty formalizes the coincidental and emphasizes the conscious process of composition that is behind her seemingly random works. She masterfully creates pieces that lure the viewers in and leads them around and around in circles while they form their own interpretation of her works.
Her works have been featured at On the Brix in Red Cloud, Nebraska, the Minden Opera House Gallery, Collage Park in Grand Island and she is a member of Studio 10 Art Gallery, also in Grand Island. Misty also participates in several area art festivals throughout the year, including the Art Market at the International Quilt Museum in Lincoln, Nebraska.
Misty lives on a farm outside of Campbell, Nebraska with her husband and has two children, Aubrey and Jack.
---