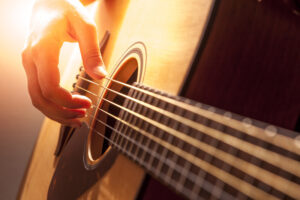 Alyssa and Bobby Jacobs live in Aurora, Nebraska. They met at UNK as music students, and now both work as music teachers locally. They appreciate the opportunity to provide music mostly for church on Sundays, but also for weddings and anyone who walks by the front porch on any given weekend. Their favorite audience is their kids, Lucy and Simon.
Alyssa & Bobby Jacobs were finalists in the Aurora's Got Talent competition during the 2022 A'Rorn Days.
Come and enjoy their musical talents from 11 am – 2 pm.