The Central Health District has approved the 2020 Art Walk Aurora event.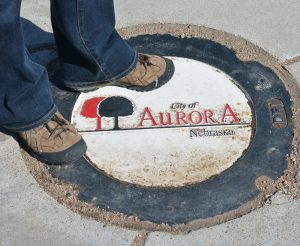 COVID has presented the committee with some challenges this year.  Hosting artists in local businesses is what makes Art Walk Aurora a unique event.
Our goal has been to bring guests to our quaint downtown and showcase the many talented artists in our area.  To provide the safest possible event and respect social distancing, Art Walk Aurora will be an outdoor event this year on the courthouse lawn.
Join us on the courthouse lawn on Saturday, September 19, 2020 from 10 am to 4 pm.
Here are the changes for this year:
Guests: We ask that you observe social distancing of 6 feet and wear a face covering  when approaching artists at less than 6 feet.  Hand sanitizing stations will be provided. Please continue to support our local restaurants and businesses who have supported Art Walk Aurora for the past 6 years.
Local Businesses: Businesses will still be able to participate by sponsoring an artist for $40. Each artist will have a large sponsor sign at their booth. If you are interested in being a sponsor, please email us at artwalkaurora@gmail.com.
Artists:  Artists and event volunteers will be asked to wear face coverings.  Booths will be spaced 12 feet apart.  Please bring  everything you will need to display and sell your art.  The event will be in the shade, bring a tent if you want one. 
For any questions or to participate, please contact us at artwalkaurora@gmail.com..